Journey there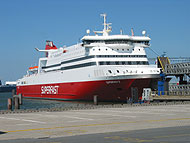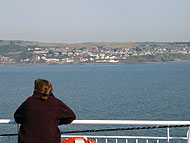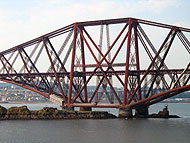 Alike every year we took a little bit more time to reach our final destination. Before the transfer with the ferry we spent a day in Brugge (NL). After the overnight stay we visited this very old town worth to see. Brugge was built in the time of the Hanseatic League an on this time it was a very rich and famous town. Very interesting are the contrasts between the lonely and dreamy lying "Grachten" (the typical boots there), the lively old market with a lot of restaurants by the town house, the by tourists overcrowded old market as well as the new market. The new market is uncomfortable modern designed, but on our day there, a Old Timer Parade happened there. Its a pity, that all the little churches are closed over lunch time, but we used the time to have a little snack by ourselves in one of the countless cosy pavement cafes.
In the early afternoon we drove to the town of Zeebrügge to get on our ferry. The getting there is a little bit confusing, but after some irritations we arrived in the right queue, went to the check-in and then we just had to wait for the always late coming ferry.
In comparison to our last trip ten years ago when we used the route Rotterdam-Hull (see: Urlaub 93), the ferry Superfast IX was smaller, built more slimmer and to our pleasant surprise were the corridors and lounges cleaner. There were some problems with the reservations in the a la Carte Restaurant - you should use the offer for reservations as fast as possible, because later are all seats taken short before no food will be served. We liked most the room where you could play different games. There we stayed all evening, after inspecting the ship and a snack, playing all the time Monopoly.
In the next morning we saw Scottland again. The people who did not get up too late could take a look at the impressive Brass Rock. The time after breakfast until leaving the ferry in Rosyth we naturally spent on deck. The ferry moved up the Firth of Forth slowly, in the distance you could see Edinburgh with its castle hill. But the most exciting moment was the passage under the Old Railway Bridge - an impressive monument. Although the next to it standing new (road) bridge has a longer range, is maybe cheaper in its maintenance and perhaps better in its construction. However only the old bridge can embody the image of greatness, firmness and grandeur of human engineering.